Today for Top 5 Wednesday I'm sharing some of the books that I think will be 5 star reads for me!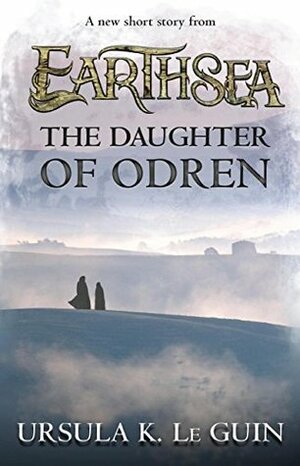 The Daughter of Odren by Ursula K. Le Guin
For fourteen years, Weed, as she is called, the daughter of Lord Garnet, has brought offerings to the standing stone. Alone in a shallow valley, she implores the stone not to forget her. To remember who he is and the life he led. To wait until the day he will be avenged.
Now the day has finally arrived. After fourteen long years of waiting, he will have his revenge and she will have her father back.
Or will she?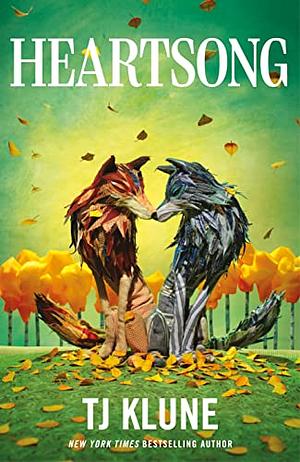 Heartsong by TJ Klune
All Robbie Fontaine ever wanted was a place to belong. After the death of his mother, he bounces around from pack to pack, forming temporary bonds to keep from turning feral. It's enough—until he receives a summons from the wolf stronghold in Caswell, Maine. Life as the trusted second to Michelle Hughes—the Alpha of all—and the cherished friend of a gentle old witch teaches Robbie what it means to be pack, to have a home. But when a mission from Michelle sends Robbie into the field, he finds himself questioning where he belongs and everything he's been told.
Whispers of traitorous wolves and wild magic abound—but who are the traitors and who the betrayed? More than anything, Robbie hungers for answers, because one of those alleged traitors is Kelly Bennett—the wolf who may be his mate.
The truth has a way of coming out. And when it does, everything will shatter.
The Virtu by Sarah Monette
Felix Harrowgate was a dashing and powerful wizard until his former master wrenched Felix's magic from him and used it to shatter the Virtu—the orb that is the keystone for the protection and magic of the wizards of the city. Felix has painfully clawed his way back to sanity, and his only chance to reclaim the life he once knew is to repair the seemingly irreparable—to restore the Virtu.
Mildmay the Fox was an assassin and a cat-burglar—until a curse caught up with him and his life changed forever. Haunted by death, his leg damaged by the curse that should have killed him, he does not know what awaits him in Mélusine, but for good or ill, his fate is tied to Felix's, by blood…and by magic.
On their journey, Felix and Mildmay will encounter friends and enemies old and new, vengeful spirits and ancient goddesses. They will uncover secrets better left buried. But nothing can prepare them for what awaits their return: Felix's former master, the cruel and decadent wizard Malker Gennadion…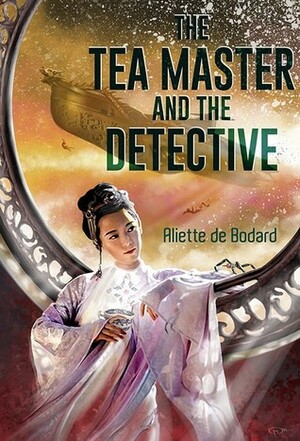 The Tea Master and the Detective by Aliette de Bodard
Welcome to the Scattered Pearls Belt, a collection of ring habitats and orbitals ruled by exiled human scholars and powerful families, and held together by living mindships who carry people and freight between the stars. In this fluid society, human and mindship avatars mingle in corridors and in function rooms, and physical and virtual realities overlap, the appareance of environments easily modified and adapted to interlocutors or current mood.

A transport ship discharged from military service after a traumatic injury, The Shadow's Child now ekes out a precarious living as a brewer of mind-altering drugs for the comfort of space-travellers. Meanwhile, abrasive and eccentric scholar Long Chau wants to find a corpse for a scientific study. When Long Chau walks into her office, The Shadow's Child expects an unpleasant but easy assignment. When the corpse turns out to have been murdered, Long Chau feels compelled to investigate, dragging The Shadow's Child with her.

As they dig deep into the victim's past, The Shadow's Child realises that the investigation points to Long Chau's own murky past–and, ultimately, to the dark and unbearable void that lies between the stars…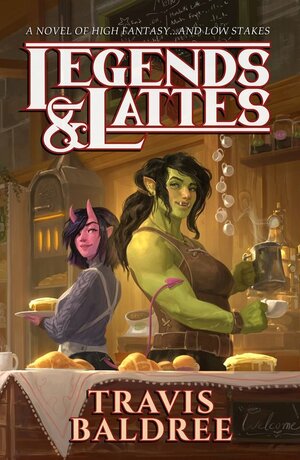 Legends & Lattes by Travis Baldree
Worn out after decades of packing steel and raising hell, Viv the orc barbarian cashes out of the warrior's life with one final score. A forgotten legend, a fabled artifact, and an unreasonable amount of hope lead her to the streets of Thune, where she plans to open the first coffee shop the city has ever seen.
However, her dreams of a fresh start pulling shots instead of swinging swords are hardly a sure bet. Old frenemies and Thune's shady underbelly may just upset her plans. To finally build something that will last, Viv will need some new partners and a different kind of resolve.