Top Ten Tuesday is currently hosted by Jana at That Artsy Reader Girl. This week's topic is Rewind (Pick a previous topic that you missed or would like to re-do/update), so I chose ten of my top books with numbers in the title (TTT 563).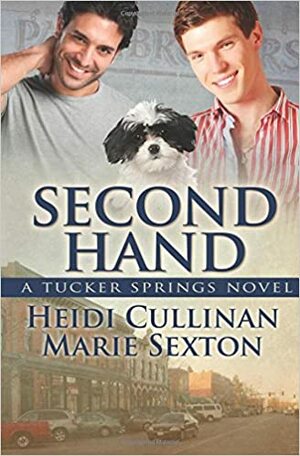 Second Hand by Heidi Cullinan and Marie Sexton
Summary
Paul Hannon flunked out of vet school. His fiancée left him. He can barely afford his rent, and he hates his house. About the only things he has left are a pantry full of his ex's kitchen gadgets and a lot of emotional baggage. He could really use a win—and that's when he meets El.
Pawnbroker El Rozal is a cynic. His own family's dysfunction has taught him that love and relationships lead to misery. Despite that belief, he keeps making up excuses to see Paul again. Paul, who doesn't seem to realize that he's talented and kind and worthy. Paul, who's not over his ex-fiancée and is probably straight anyway. Paul, who's so blind to El's growing attraction, even asking him out on dates doesn't seem to tip him off.
El may not do relationships, but something has to give. If he wants to keep Paul, he'll have to convince him he's worthy of love—and he'll have to admit that attachment might not be so bad after all.
Review
It's been many years since I read this book so I don't remember details, but I do remember it being cute and sexy and charming and that I loved it.
The Seven Husbands of Evelyn Hugo by Taylor Jenkins Reid
Summary
Aging and reclusive Hollywood movie icon Evelyn Hugo is finally ready to tell the truth about her glamorous and scandalous life. But when she chooses unknown magazine reporter Monique Grant for the job, no one is more astounded than Monique herself. Why her? Why now?
Monique is not exactly on top of the world. Her husband has left her, and her professional life is going nowhere. Regardless of why Evelyn has selected her to write her biography, Monique is determined to use this opportunity to jumpstart her career.
Summoned to Evelyn's luxurious apartment, Monique listens in fascination as the actress tells her story. From making her way to Los Angeles in the 1950s to her decision to leave show business in the '80s, and, of course, the seven husbands along the way, Evelyn unspools a tale of ruthless ambition, unexpected friendship, and a great forbidden love. Monique begins to feel a very real connection to the legendary star, but as Evelyn's story near its conclusion, it becomes clear that her life intersects with Monique's own in tragic and irreversible ways.
Review
Oh. My. God. This is one of those few books that leaves me shaken. That I can't stop reading or thinking about. That fills me with more emotions than I can describe in a review. This book is the epitome of complex characterizations and relationships. It tackles so many issues in such a seamless, realistic, believable, meaningful, critical way: race, sexuality, gender roles and expectations, fame and wealth, power, love and different types of love, history, change, and so many other things. I teared up so many times, I smiled in triumph or joy along with the characters. I was fully invested. The writing was tightly, flawlessly, complexly constructed. I especially recommend the audio version, where Evelyn's narrator BECAME her.
Lazarus X+66 by Greg Rucka
Summary
Six separate stories follow characters old and new from The New York Times bestselling series LAZARUS, shining light into the dark places of the world following the events of The Cull.
Review
These 6 stories bridging the gap between Vol. 5 and Vol. 6 just got better and better. I absolutely love how the creators mention a character the reader writes off as flat only to turn around and say "HAHA NOPE, THIS CHARACTER IS COMPLEX TOO, HERE'S AN ENTIRE ARC ABOUT THEM." And every story not only develops the characters but feeds into the overall plot, making none of them feel superfluous. The worldbuilding is so complex and believable, the action and characters and themes brilliant, the pacing and storytelling and art perfect. (The horror fairytale vibe in the last story was delivered exquisitely. Actual chills.) I wait with bated breath for more.
Two Hearts by Peter S. Beagle
Summary
Coda to The Last Unicorn
Review
Pure magic. It's incredible how the author manages, in so few words, to evoke the weight of everything that happened in The Last Unicorn and continue building on those themes and relationships.
San Diego 2014: The Last Stand of the California Browncoats by Mira Grant
Summary
It was the summer of 2014, and the true horrors of the Rising were only just beginning to reveal themselves. Fans from all over the world gathered in San Diego, California for the annual comic book and media convention, planning to forget about the troubling rumors of new diseases and walking dead by immersing themselves in a familiar environment. Over the course of five grueling days and nights, it became clear that the news was very close to home…and that most of the people who picked up their badges would never make it out alive.
Review
A perfect example of how knowing what happens from the beginning does not at all take away from the journey. I don't know how the author did it in only about 100 pages, but she wrote characters you couldn't help but care about and weaved meaningful themes into a story that steadily increased in intensity. I was totally engrossed and emotionally compromised by the end.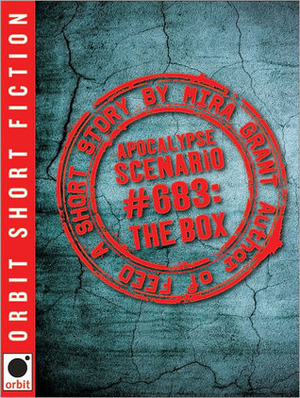 Apocalypse Scenario #683: The Box by Mira Grant
Summary
Every week five friends get together to play a game– a game they call the Apocalypse Game. It's a fun time with chips and beer and plotting the end of the world. Except this time, one of them is missing and the stakes are higher than ever before.
Review
This is how to write a short story. Even though there's obvious connection to the main series, it stands alone perfectly. There aren't any overlapping characters and it's extremely short, but the horror tension is built up SO WELL as the story unfolds, with just the right amount of detail to get the background we need. And that ending sent chills up my spine.
Gideon the Ninth by Tamsyn Muir
Summary
The Emperor needs necromancers.
The Ninth Necromancer needs a swordswoman.
Gideon has a sword, some dirty magazines, and no more time for undead nonsense.
Tamsyn Muir's Gideon the Ninth unveils a solar system of swordplay, cut-throat politics, and lesbian necromancers. Her characters leap off the page, as skillfully animated as arcane revenants. The result is a heart-pounding epic science fantasy.
Brought up by unfriendly, ossifying nuns, ancient retainers, and countless skeletons, Gideon is ready to abandon a life of servitude and an afterlife as a reanimated corpse. She packs up her sword, her shoes, and her dirty magazines, and prepares to launch her daring escape. But her childhood nemesis won't set her free without a service.
Harrowhark Nonagesimus, Reverend Daughter of the Ninth House and bone witch extraordinaire, has been summoned into action. The Emperor has invited the heirs to each of his loyal Houses to a deadly trial of wits and skill. If Harrowhark succeeds she will be become an immortal, all-powerful servant of the Resurrection, but no necromancer can ascend without their cavalier. Without Gideon's sword, Harrow will fail, and the Ninth House will die.
Of course, some things are better left dead.
Review
This book mixes a whole bunch of genres really well. I loved the atmosphere, and the biting dialogue and humor were exquisite.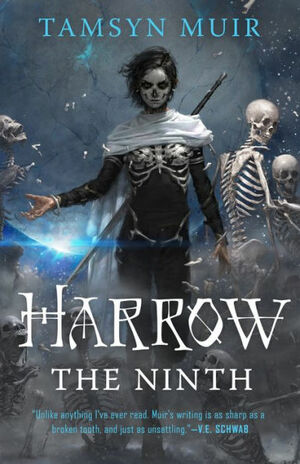 Harrow the Ninth by Tamsyn Muir
Summary
She answered the Emperor's call.
She arrived with her arts, her wits, and her only friend.
In victory, her world has turned to ash.
After rocking the cosmos with her deathly debut, Tamsyn Muir continues the story of the penumbral Ninth House in Harrow the Ninth, a mind-twisting puzzle box of mystery, murder, magic, and mayhem. Nothing is as it seems in the halls of the Emperor, and the fate of the galaxy rests on one woman's shoulders.
Harrowhark Nonagesimus, last necromancer of the Ninth House, has been drafted by her Emperor to fight an unwinnable war. Side-by-side with a detested rival, Harrow must perfect her skills and become an angel of undeath — but her health is failing, her sword makes her nauseous, and even her mind is threatening to betray her.
Sealed in the gothic gloom of the Emperor's Mithraeum with three unfriendly teachers, hunted by the mad ghost of a murdered planet, Harrow must confront two unwelcome questions: is somebody trying to kill her? And if they succeeded, would the universe be better off?
Review
Muir's writing is so strong: not a single wasted word, meticulously plotted and crafted. The dialogue and humor are endlessly entertaining, especially when Ianthe is involved. Muir teeters dangerously on the knife's edge of overwhelming; just when you think the tension and complexity can't escalate any more, they do…several times over. I can't say I fully understood everything that happened, but I definitely enjoyed the ride.
The Three-Body Problem by Cixin Liu
Summary
Set against the backdrop of China's Cultural Revolution, a secret military project sends signals into space to establish contact with aliens. An alien civilization on the brink of destruction captures the signal and plans to invade Earth. Meanwhile, on Earth, different camps start forming, planning to either welcome the superior beings and help them take over a world seen as corrupt, or to fight against the invasion. The result is a science fiction masterpiece of enormous scope and vision.
Review
I can't pretend I understood most of the physics, but the author did an excellent job balancing the technical side with plot, characters, and tension. I felt invested in the story and thought it was very well written and paced. It brought up interesting and relevant issues of humanity, and Ye Wenjie's complex character especially made me put my thinking cap on. Science fiction at its best.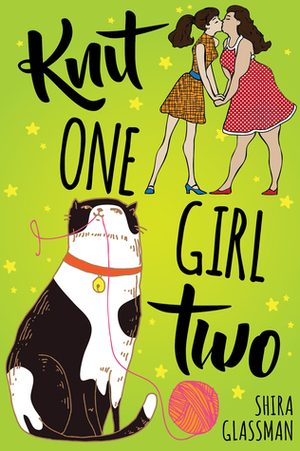 Knit One, Girl Two by Shira Glassman
Summary
Small-batch independent yarn dyer Clara Ziegler is eager to brainstorm new color combinations–if only she could come up with ideas she likes as much as last time! When she sees Danielle Solomon's paintings of Florida wildlife by chance at a neighborhood gallery, she finds her source of inspiration. Outspoken, passionate, and complicated, Danielle herself soon proves even more captivating than her artwork…
Review
So cute, so enjoyable. The characters felt very real and relatable, from being geeky to their internal monologue to the way they communicate with each other. So down to earth, like reading my friends and family on the page in ways I don't see in many other books. I loved Clara and Jasmine's sibling relationship.