Top Ten Tuesday is currently hosted by Jana at That Artsy Reader Girl. This week's topic is books on our spring 2023 TBR.
The Very Secret Society of Irregular Witches by Sangu Mandanna
As one of the few witches in Britain, Mika Moon knows she has to hide her magic, keep her head down, and stay away from other witches so their powers don't mingle and draw attention. And as an orphan who lost her parents at a young age and was raised by strangers, she's used to being alone and she follows the rules…with one exception: an online account, where she posts videos "pretending" to be a witch. She thinks no one will take it seriously.
But someone does. An unexpected message arrives, begging her to travel to the remote and mysterious Nowhere House to teach three young witches how to control their magic. It breaks all of the rules, but Mika goes anyway, and is immediately tangled up in the lives and secrets of not only her three charges, but also an absent archaeologist, a retired actor, two long-suffering caretakers, and…Jamie. The handsome and prickly librarian of Nowhere House would do anything to protect the children, and as far as he's concerned, a stranger like Mika is a threat. An irritatingly appealing threat. 
As Mika begins to find her place at Nowhere House, the thought of belonging somewhere begins to feel like a real possibility. But magic isn't the only danger in the world, and when a threat comes knocking at their door, Mika will need to decide whether to risk everything to protect a found family she didn't know she was looking for….
Creative Acts for Curious People by Sarah Stein Greenberg
In an era of ambiguous, messy problems–as well as extraordinary opportunities for positive change–it's vital to have both an inquisitive mind and the ability to act with intention. Creative Acts for Curious People is filled with ways to build those skills with resilience, care, and confidence.
At Stanford University's world-renowned Hasso Plattner Institute of Design, aka "the d.school," students and faculty, experts and seekers bring together diverse perspectives to tackle ambitious projects; this book contains the experiences designed to help them do it. A provocative and highly visual companion, it's a definitive resource for people who aim to draw on their curiosity and creativity in the face of uncertainty. Teeming with ideas about discovery, learning, and leading the way through unknown creative territory, Creative Acts for Curious People includes memorable stories and more than eighty innovative exercises.
The Sweetness at the Bottom of the Pie by Alan Bradley
It is the summer of 1950–and at the once-grand mansion of Buckshaw, young Flavia de Luce, an aspiring chemist with a passion for poison, is intrigued by a series of inexplicable events: A dead bird is found on the doorstep, a postage stamp bizarrely pinned to its beak. Then, hours later, Flavia finds a man lying in the cucumber patch and watches him as he takes his dying breath.
For Flavia, who is both appalled and delighted, life begins in earnest when murder comes to Buckshaw. "I wish I could say I was afraid, but I wasn't. Quite the contrary. This was by far the most interesting thing that had ever happened to me in my entire life."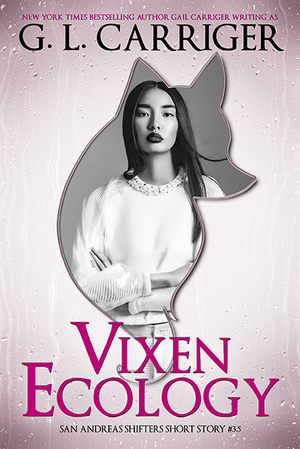 Vixen Ecology by G.L. Carriger
Fox shifter Mana has an offer from Hollywood that she can't refuse. Her lover, the werewolf Lovejoy, is tethered to his pack and his work in the Bay Area and can't go with her — even if she asked him too, which she hasn't. Their affair started as a very casual thing and seems to be ending in the same way.
Or is it?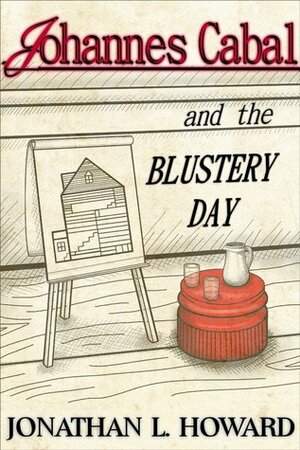 Johannes Cabal and the Blustery Day by Jonathan L. Howard
Johannes Cabal has faced down the undead, ghosts, monsters, and Satan himself. But before all that, he fought the terrifying Bonewind, a supernatural being that devours life itself, and he did it all without leaving his house.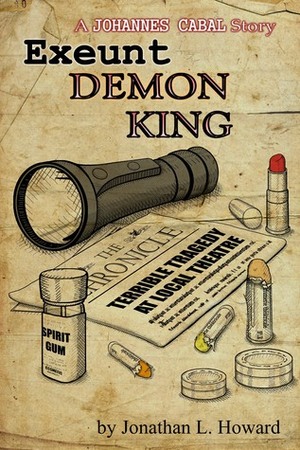 Exeunt Demon King by Jonathan L. Howard
Johannes Cabal, a necromancer of some little infamy, has faced many horrors during his career, but in this tale he tells of an early encounter with something that horrified even him.
Pantomime.
A provincial theatre has seen a series of strange deaths. The young Cabal investigates, even though this requires him to don red tights, a curling moustache, and become… the Demon King.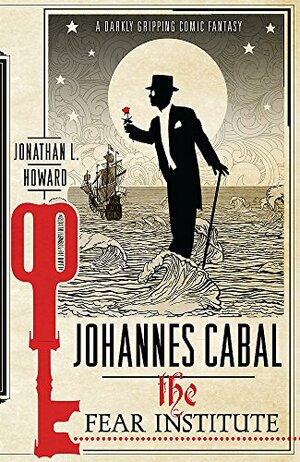 The Fear Institute by Jonathan L. Howard
Johannes Cabal and his rather inexact powers of necromancy are back once more. This time, his talents are purchased by the Fear Institute as they hunt for the phobic animus-the embodiment of fear. The three institute members, led by Cabal and his silver key, enter the Dreamlands and find themselves pursued by walking trees plagued with giant ticks, stone men that patrol the ruins of their castles, cats that feed on human flesh, and phobias that torment and devastate. The intrepid explorers are killed off one by one as they traipse through this obfuscating and frustrating world, where history itself appears to alter. Cabal, annoyed that the quest is becoming increasingly heroic, finds himself alone with the institute's only remaining survivor, and after a shockingly violent experiment, begins to suspect that not everything is quite as it seems.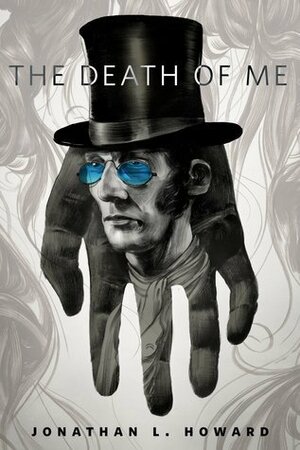 The Death of Me by Jonathan L. Howard
Johannes Cabal, a necromancer of some little infamy, has this much in common with Emily Dickinson; because he could not stop for Death, she kindly stopped for him. Well, perhaps not that kindly.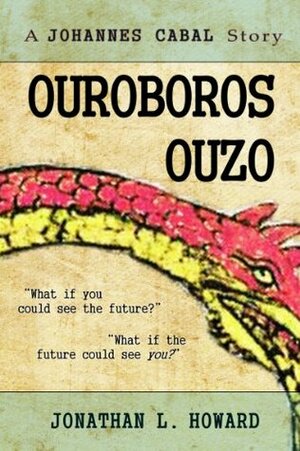 Ouroboros Ouzo by Jonathan L. Howard
What if you could see the future? What if the future could see YOU?

Johannes Cabal, a necromancer of some little infamy, has discovered a way to give some insights into how he should conduct his future researches; by drinking a glass of the legendary "Ouroboros Ouzo." Rare and precious, the liquor is reputed to give a once in a lifetime glimpse into what may be.
But, as Cabal is to discover, the future may not be the most reliable informant after all.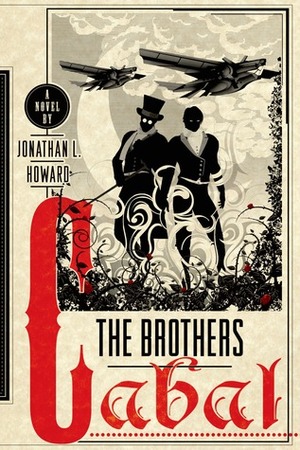 The Brothers Cabal by Jonathan L. Howard
Horst Cabal has risen from the dead. Again. Horst, the most affable vampire one is ever likely to meet, is resurrected by an occult conspiracy that wants him as a general in a monstrous army. Their plan: to create a country of horrors, a supernatural homeland. As Horst sees the lengths to which they are prepared to go and the evil they cultivate, he realizes that he cannot fight them alone. What he really needs on his side is a sarcastic, amoral, heavily armed necromancer.
As luck would have it, this exactly describes his brother.
Join the brothers Cabal as they fearlessly lie quietly in bed, fight dreadful monsters from beyond reality, make soup, feel slightly sorry for zombies, banter lightly with secret societies that wish to destroy them, and—in passing—set out to save the world.