Here are the latest books I've read!
Strength Check by Katherine McIntyre
Summary
The moment Mel answers Roxie's ad for a roommate, the connection between them is explosive, warm, and real—everything they've both been longing for. Between horror movie marathons, board game nights, and deep talks, Mel and Roxie are falling for each other hard. Except the only problem with romance is they both seem to fail every single time, and when the grenades of exes, family drama, and their own insecurities drop, neither will escape unscathed. Roxie Esposito just opened a board game café in San Francisco and should be basking in success. Instead, she's picking out shards from her last relationship and handling her perpetually drunk mother, both of which strain her finances and fuel the need for a roommate. Melody Roberts finally got the promotion she'd been aiming for—across the country in San Francisco. The perfect escape from her stagnant life and the toxic relationship with her now ex-boyfriend. Roller derby, board games, and love collide in this roommates to lovers romance. Roll the Dice on Romance at Tabletop Tavern…
Review
The romance is sweet and sexy, and I love the found family vibe centered around the board game cafe. The characters work through their various realistic issues in order to come together. I thought the writing was somewhat weak, lingering on things a lot, constantly describing the same hair and eyes over and over again, sometimes stilted/awkward wording, and a frequent one-dimensional villainizing treatment of side antagonistic characters.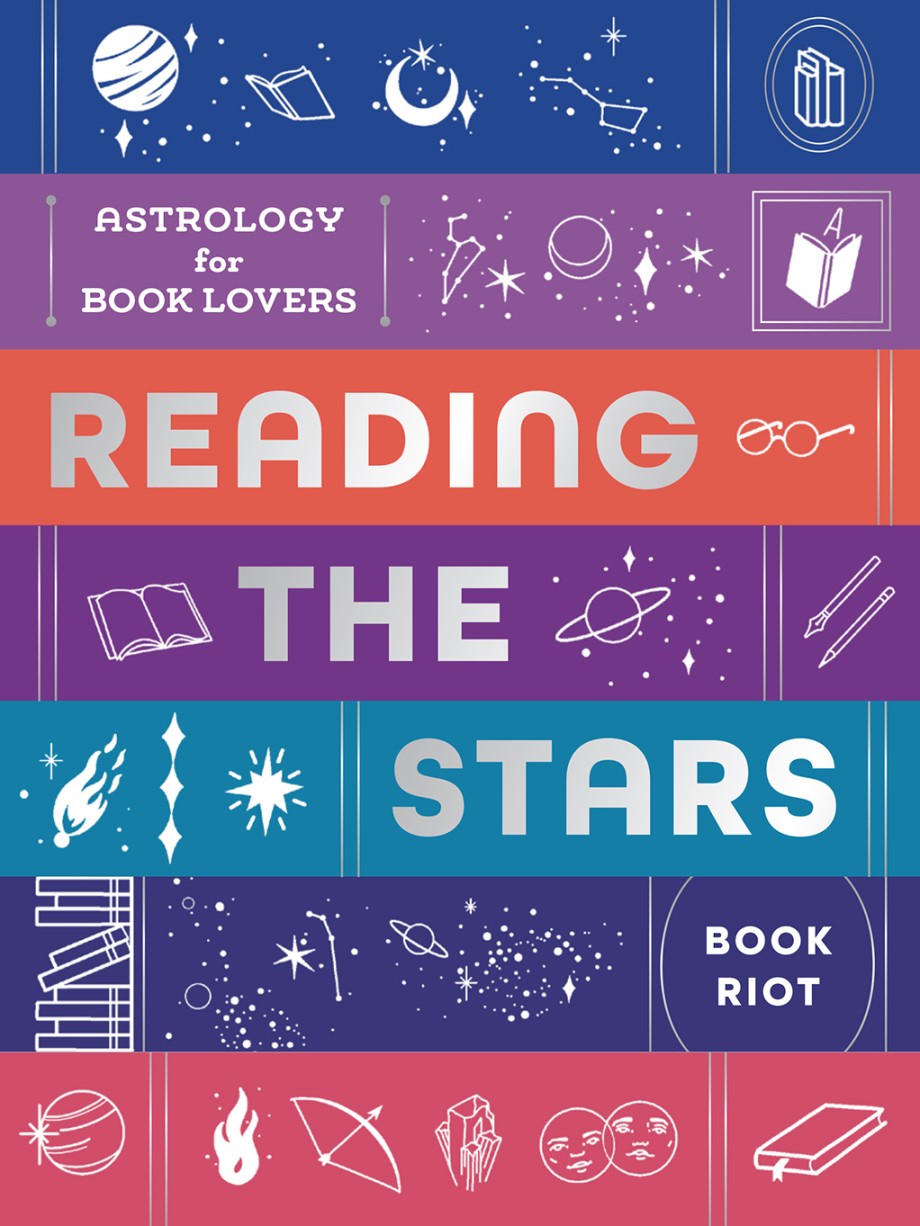 Reading the Stars by Book Riot
Summary
Astrology continues to be a popular trend–people are looking to the stars, the moon, and the sun for guidance, for relationship advice, even for cocktail recipes. Book Riot offers a new take on reading your sign, aimed appropriately at book lovers. Reading the Stars is where your favorite books, authors, and characters meet astrology, answering key questions: What should you read based on your sign? Do you and your favorite fictional characters share the same sign? What about authors? And what does that mean for you? You'll gain more insight into your own personal life and your favorite books with this in-depth guide.
Review
Fine as long as you look at it as a book recommendation book and not an astrology book. It gives a very brief introduction to astrology and acknowledges that the reader may not believe in astrology, framing it as a possible lens through which to see the world, which I appreciated. The entries for each sign include general reading styles, ideal reading companions, authors, and suggested books; notably, they don't include a section for characters as the summary implies. The suggestions are diverse and blurbed with reasons someone of a certain personality/interest would want to read it.
Johannes Cabal the Detective by Jonathan L. Howard
Summary
In this genre-twisting novel, infamous necromancer Johannes Cabal, after beating the Devil and being reunited with his soul, leads us on another raucous journey in a little-known corner of the world. This time he's on the run from the local government.

Stealing the identity of a minor bureaucrat, Cabal takes passage on the Princess Hortense, a passenger aeroship that is leaving the country. The deception seems perfect, and Cabal looks forward to a quiet trip and a clean escape, until he comes face-to-face with Leonie Barrow, an enemy from the old days who could blow his cover. But when a fellow passenger throws himself to his death, or at least that is how it appears, Cabal begins to investigate out of curiosity. His minor efforts result in a vicious attempt on his own life—and then the gloves come off.

Cabal and Leonie—the only woman to ever match wits with him—reluctantly team up to discover the murderer. Before they are done, there will be more narrow escapes, involving sword fighting and newfangled flying machines. There will be massive destruction, not to mention resurrected dead . . .

Steampunk meets the classic Sherlockian mystery in this rip-roaring adventure where anything could happen . . . and does.
Review
If the concept of smartass could be turned into a book, it'd be this one. Delightful. As with the first book I found things that would make me rate this one 3.5 stars (in this book, the tendency to belabor certain scenes and some unfocused asides), but the humor and action bumped it up again to 4 stars.