Here are the latest books I've read!
Necromancing the Stone by Lish McBride
Summary
With the defeat of the evil Douglas behind him, Sam LaCroix is getting used to his new life. Okay, so he hadn't exactly planned on being a powerful necromancer with a seat on the local magical council and a capricious werewolf sort-of-girlfriend, but things are going fine, right?
Well . . . not really. He's pretty tired of getting beat up by everyone and their mother, for one thing, and he can't help but feel that his new house hates him. His best friend is a werebear, someone is threatening his sister, and while Sam realizes that he himself has a lot of power at his fingertips, he's not exactly sure how to use it. Which, he has to admit, is a bit disconcerting.
But when everything starts falling apart, he decides it's time to step up and take control. His attempts to do so just bring up more questions, though, the most important of which is more than a little alarming: Is Douglas really dead?
Review
The humor was the best part of this sequel. It was kind of tired to have the same villain again, who wasn't nearly as strong a force in this book. His ending didn't make sense for him and felt like a let-down. Brid's characterization and the romance subplot were all over the place and left unresolved. The book hammered the morality of the main character to death. The characters were entertaining, but the book's structure was a mess.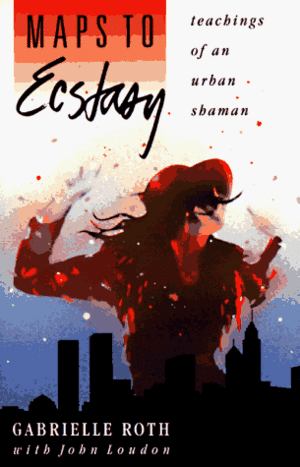 Maps to Ecstasy by Gabrielle Roth
Summary
Maps to Ecstasy initiates us into the five sacred rhythms inherent in all our actions and illuminates the five life cycles that lead us to enlightenment. We awaken our latent shamanic powers as we reconnect to primal knowledge through exercises, dance, song, poetry, meditation, theater, and ritual discovering how shamanic principles can be incorporated here and now in our contemporary, urban lives. Gabrielle Roth shows us how to turn our lives into art and how to discover the dancer, singer, poet, actor, and healer within.
Review
The intention of the book is to encourage readers to cast off the numbness of societal pressures and embrace a joyous, ecstatic life, which is great. Some of the surface-level discussion is helpful to think about, but the author's emphasis on limited gender roles and very questionable psychology mean I can't recommend the book.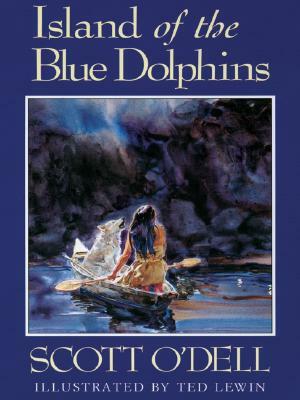 Island of the Blue Dolphins by Scott O'Dell
Summary
In the Pacific there is an island that looks like a big fish sunning itself in the sea. Around it, blue dolphins swim, otters play, and sea elephants and sea birds abound. Once, Indians also lived on the island. And when they left and sailed to the east, one young girl was left behind. — This is the story of Karana, the Indian girl who lived alone for years on the Island of the Blue Dolphins. Year after year, she watched one season pass into another and waited for a ship to take her away. But while she waited, she kept herself alive by building shelter, making weapons, finding food, and fighting her enemies, the wild dogs. It is not only an unusual adventure of survival, but also a tale of natural beauty and personal discovery.
Review
An absorbing imagining of true historical events. I appreciated the themes of colonialism, environmentalism, friendship, and respect for animals. Karana is such a competent, interesting character. It's a quiet book with an incomplete ending. It didn't blow me away, but I'm glad I read it.