Here are the books I'm planning to read this month. I'll be getting to my Buzzwordathon and roll100 prompts.
The Very Secret Society of Irregular Witches by Sangu Mandanna
Buzzwordathon: secret
As one of the few witches in Britain, Mika Moon knows she has to hide her magic, keep her head down, and stay away from other witches so their powers don't mingle and draw attention. And as an orphan who lost her parents at a young age and was raised by strangers, she's used to being alone and she follows the rules…with one exception: an online account, where she posts videos "pretending" to be a witch. She thinks no one will take it seriously.
But someone does. An unexpected message arrives, begging her to travel to the remote and mysterious Nowhere House to teach three young witches how to control their magic. It breaks all of the rules, but Mika goes anyway, and is immediately tangled up in the lives and secrets of not only her three charges, but also an absent archaeologist, a retired actor, two long-suffering caretakers, and…Jamie. The handsome and prickly librarian of Nowhere House would do anything to protect the children, and as far as he's concerned, a stranger like Mika is a threat. An irritatingly appealing threat.
As Mika begins to find her place at Nowhere House, the thought of belonging somewhere begins to feel like a real possibility. But magic isn't the only danger in the world, and when a threat comes knocking at their door, Mika will need to decide whether to risk everything to protect a found family she didn't know she was looking for….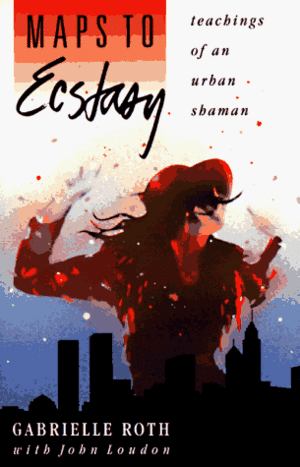 Maps to Ecstasy by Gabrielle Roth
roll100: 53
Maps to Ecstasy initiates us into the five sacred rhythms inherent in all our actions and illuminates the five life cycles that lead us to enlightenment. We awaken our latent shamanic powers as we reconnect to primal knowledge through exercises, dance, song, poetry, meditation, theater, and ritual discovering how shamanic principles can be incorporated here and now in our contemporary, urban lives. Gabrielle Roth shows us how to turn our lives into art and how to discover the dancer, singer, poet, actor, and healer within.
The Forbidden Wish by Jessica Khoury
roll100: 36
When Aladdin discovers Zahra's jinni lamp, Zahra is thrust back into a world she hasn't seen in hundreds of years—a world where magic is forbidden and Zahra's very existence is illegal. She must disguise herself to stay alive, using ancient shape-shifting magic, until her new master has selected his three wishes.
But when the King of the Jinn offers Zahra a chance to be free of her lamp forever, she seizes the opportunity—only to discover she is falling in love with Aladdin. When saving herself means betraying him, Zahra must decide once and for all: is winning her freedom worth losing her heart?
As time unravels and her enemies close in, Zahra finds herself suspended between danger and desire in this dazzling retelling of Aladdin from acclaimed author Jessica Khoury.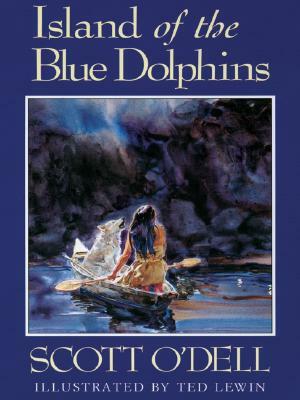 Island of the Blue Dolphins by Scott O'Dell
roll100: 42
In the Pacific there is an island that looks like a big fish sunning itself in the sea. Around it, blue dolphins swim, otters play, and sea elephants and sea birds abound. Once, Indians also lived on the island. And when they left and sailed to the east, one young girl was left behind. — This is the story of Karana, the Indian girl who lived alone for years on the Island of the Blue Dolphins. Year after year, she watched one season pass into another and waited for a ship to take her away. But while she waited, she kept herself alive by building shelter, making weapons, finding food, and fighting her enemies, the wild dogs. It is not only an unusual adventure of survival, but also a tale of natural beauty and personal discovery.
Necromancing the Stone by Lish McBride
With the defeat of the evil Douglas behind him, Sam LaCroix is getting used to his new life. Okay, so he hadn't exactly planned on being a powerful necromancer with a seat on the local magical council and a capricious werewolf sort-of-girlfriend, but things are going fine, right?
Well . . . not really. He's pretty tired of getting beat up by everyone and their mother, for one thing, and he can't help but feel that his new house hates him. His best friend is a werebear, someone is threatening his sister, and while Sam realizes that he himself has a lot of power at his fingertips, he's not exactly sure how to use it. Which, he has to admit, is a bit disconcerting.
But when everything starts falling apart, he decides it's time to step up and take control. His attempts to do so just bring up more questions, though, the most important of which is more than a little alarming: Is Douglas really dead?
Wolfsong by TJ Klune
Ox Matheson was twelve when his father taught him a lesson: Ox wasn't worth anything and people would never understand him. Then he left.
Ox was sixteen when the energetic Bennett family moved in next door, harbouring a secret that would change him forever. For the family are shapeshifters, who can transform into wolves at will. Drawn to their magic, loyalty and enduring friendships, Ox feels a gulf between this extraordinary new world and the quiet life he's known. He also finds an ally in Joe, the youngest Bennett boy. Joe is charming and handsome, but haunted by scars he cannot heal.
Ox was twenty-three when murder came to town, and tore a hole in his heart. Violence flared, tragedy split the pack and Joe left town, leaving Ox behind. Three years later, the boy is back. Except now he's a man – and Ox can no longer ignore the song that howls between them.
Johannes Cabal the Detective by Jonathan L. Howard
In this genre-twisting novel, infamous necromancer Johannes Cabal, after beating the Devil and being reunited with his soul, leads us on another raucous journey in a little-known corner of the world. This time he's on the run from the local government.

Stealing the identity of a minor bureaucrat, Cabal takes passage on the Princess Hortense, a passenger aeroship that is leaving the country. The deception seems perfect, and Cabal looks forward to a quiet trip and a clean escape, until he comes face-to-face with Leonie Barrow, an enemy from the old days who could blow his cover. But when a fellow passenger throws himself to his death, or at least that is how it appears, Cabal begins to investigate out of curiosity. His minor efforts result in a vicious attempt on his own life—and then the gloves come off.

Cabal and Leonie—the only woman to ever match wits with him—reluctantly team up to discover the murderer. Before they are done, there will be more narrow escapes, involving sword fighting and newfangled flying machines. There will be massive destruction, not to mention resurrected dead . . .
Steampunk meets the classic Sherlockian mystery in this rip-roaring adventure where anything could happen . . . and does.
Parable of the Talents by Octavia E. Butler
In 2032, Lauren Olamina has survived the destruction of her home and family, and realized her vision of a peaceful community in northern California based on her newly founded faith, Earthseed. The fledgling community provides refuge for outcasts facing persecution after the election of an ultra-conservative president who vows to "make America great again." In an increasingly divided and dangerous nation, Lauren's subversive colony–a minority religious faction led by a young black woman–becomes a target for President Jarret's reign of terror and oppression.Years later, Asha Vere reads the journals of a mother she never knew, Lauren Olamina. As she searches for answers about her own past, she also struggles to reconcile with the legacy of a mother caught between her duty to her chosen family and her calling to lead humankind into a better future.