Today for Top 5 Wednesday I'm sharing some of my favorite books published before the year 2000.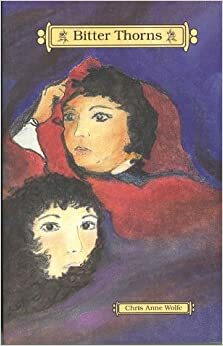 Bitter Thorns by Chris Anne Wolfe, 1994
Summary
A lesbian retelling of Beauty and the Beast.
Review
YES. A retelling done in such a way that despite knowing exactly what would happen, I was 100% INVESTED in HOW it would happen in this version. Didn't want to put the book down, and my heart genuinely sped at parts.
The world felt full and interesting and wonderfully magical. The characters learned things and had arcs, both individually and together. The plot and romance were PERFECTLY paced. The message of queer love not being demonic and the damage done when growing up thinking so was just…so well done, powerful, emotional.
The text needed proofreading, and there were a lot of inanimate objects doing things (e.g. "the gloved hand waved"), but honestly everything else about the book was so good that I simply didn't care.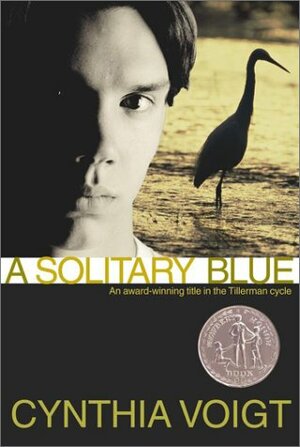 A Solitary Blue by Cynthia Voigt, 1983
Summary
Jeff Greene was only seven when Melody, his mother, left him with his reserved, undemonstrative father, the Professor. So when she reenters his life years later with an invitation to spend the summer with her in Charleston, Jeff is captivated by her free spirit and warmth, and he eagerly looks forward to returning for another visit the following year.

But Jeff's second summer in Charleston ends with a devastating betrayal, and he returns to his father wounded almost beyond bearing. But out of Jeff's pain grows a deepening awareness of the unexpected and complicated ways of love and loss and of family and friendship — and the strength to understand his father, his mother, and especially himself.
Review
One of those exemplary books that, after closing the last page, makes you just sit and think and feel what you just experienced.
It is a journey through a young boy's life learning to hope and love, getting heartbroken, and healing. It is an up and down journey that I was invested in from page one and with Jeff every second of the way. Voigt has a singular gift for showing Jeff's thought processes, internalizations, and motivations in a raw but completely believable, realistic manner that latches the reader into it so that they grow over the years along with the character. It is that gift that differentiates this book from other similarly themed books.
It is a book about the importance of communication (not just verbal, but knowing the styles of the people you're around, respecting them, interpreting them, and using your words when you aren't sure). The relationship between Jeff and his father is very understated, but there are moments of such momentous impact because of that that show, in the most incredibly meaningful way possible, what they mean to each other.
It is a book about a young boy learning what love and family mean despite not having the best role models for it. It is a book about him going through grief and pain and loss and lack of self-worth (I remind you, the reader is RIGHT THERE WITH HIM every step of the way) to ultimately find a balance and happiness within himself, and what those states even mean in a healthy way.
The writing in this book takes on the perfect tone and focus for Jeff as he grows up, maturing as he does, showing between the lines versus telling so that readers understand the dynamics between the adults in his life even if he's too young to understand them himself. The characters take on so many important roles, like what Jeff learns about family from the Tillermans, and like Jeff's mother being his foil, antagonist, a force that pulls him in and pushes him away, that he has to navigate sometimes at odds with his own desires, all at the same time until that final line of the book when we see how much he's grown and she hasn't.
This book is on par with Rilla of Ingleside as far as how phenomenal the journey and its deeply satisfying, hopeful, promising end are.
Although it's useful to have read the first two books in the series to fully understand the Tillerman family when they come into play later in the book, it's not necessary so you can definitely start with this book. I cannot recommend it strongly enough.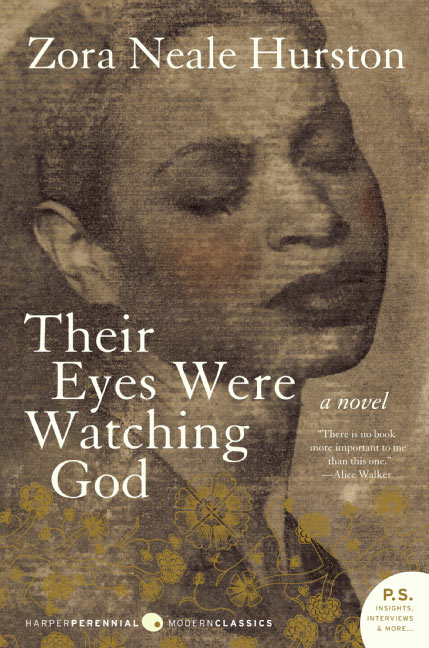 Their Eyes Were Watching God by Zora Neale Hurston, 1937
Summary
Fair and long-legged, independent and articulate, Janie Crawford sets out to be her own person — no mean feat for a black woman in the '30s. Janie's quest for identity takes her through three marriages and into a journey back to her roots.
Review
If I were judging just the story alone, it'd be a 4 or 4.5 stars. But the flawless writing bumps it up to an indisputable 5.
For anyone studying the craft of writing, this book is a perfect specimen. Hurston often includes such detailed micro-descriptions of scenes that in theory are unnecessary but add SO MUCH to the story's experience, tone, and meaning. She gives life to inanimate objects, like the hurricane and the lake at the end, that pull the reader in and hold on tight.
Janie's journey to self-discovery of her own happiness is an absolute joy to follow her on, plus the way she starts to spread it in the end to Phoeby ("Lawd!" Phoeby breathed out heavily, "Ah done growed ten feet higher from jus' listenin' tuh you, Janie. Ah ain't satisfied wid mahself no mo'. Ah means tuh make Sam take me fishin' wid him after this."). That theme of female self-discovery and empowerment reminds me strongly of Jane Eyre (even similarly named protagonists-the books are very different, obviously, but I wonder if Brontë's book had any influence).
This book is so powerful and genre-breaking. I highly recommend text versions with forewords/afterwords that discuss its context.
Briar Rose by Jane Yolen, 1988
Summary
Jane Yolen's classic novel of memory, stories, and the Holocaust–now in a beautiful pocket-sized hardcover edition–is a powerful retelling of the fairy tale Sleeping Beauty that is "heartbreaking and heartwarming."
Ever since she was a child, Rebecca has been enchanted by her grandmother Gemma's stories about Briar Rose. But a promise Rebecca makes to her dying grandmother will lead her on a remarkable journey to uncover the truth of Gemma's astonishing claim: I am Briar Rose. A journey that will lead her to unspeakable brutality and horror. But also to redemption and hope.
Review
"His voice had a wonderful flow to it, and even the awful things he had to say were beautifully said." This book in a nutshell.
It blew me away. You cannot "enjoy" a book about the Holocaust; that's not the right word, not least because even though the characters are fictional, the horror of their stories is not. However, the juxtaposition of those stories with the fairy tale of Sleeping Beauty creates a heart-rending, gut-punching, thought-provoking, powerfully meaningful and relatable MASTERPIECE. I often had to put the book down, breathe, and work through what I just read. I had to walk away between scenes in the last half of the book because it was so difficult, so intense to experience. The way Jane Yolen uses the tale of Sleeping Beauty as a way for Gemma to reconcile her past, the role the tale plays in the characters' lives, how different characters hear and interpret it differently, how their expectations for it differ and what those reactions mean in relation to Gemma's past…wow. Just wow. This book is truly in a league of its own.
The Blue Place by Nicola Griffith, 1998
Summary
A police lieutenant with the elite "Red Dogs" until she retired at twenty-nine , Aud Torvigen is a rangy six-footer with eyes the color of cement and a tendency to hurt people who get in her way. Born in Norway into the failed marriage between a Scandinavian diplomat and an American businessman, she now makes Atlanta her home, luxuriating in the lush heat and brashness of the New South. She glides easily between the world of silken elegance and that of sleaze and sudden savagery, equally at home in both; functional, deadly, and temporarily quiescent, like a folded razor.
On a humid April evening between storms, out walking just to stay sharp, she turns a corner and collides with a running woman, Catching the scent of clean, rain-soaked hair, Aud nods and silently tells the stranger Today, you are lucky, and moves on—when behind her house explodes, incinerating its sole occupant, a renowned art historian. When Aud turns back, the woman is gone.
Review
I don't normally read mysteries, but because I liked other books by Griffith, I gave this one a chance. I am SO glad I did.
The writing in this book is perfection. Griffith's word choices, sentence structure, and what she purposely chooses to include/exclude are completely interwoven with the tone of the book/scene. It's one of those books where the writing itself is a major part of the experience of the book, that only very few authors can pull off. Every word and phrase serves a purpose. The writing is tight, almost clinical, but still so world-buildingly dense and deliberate. The entire book is sharp and smart: words, characters, flow, content, plot, dialogue, themes.
Griffith builds phenomenal tension and expectation. She very craftily uses a word here or an almost throwaway sentence there, and even though you as the reader don't quite know what's going on yet (even though the narrator does), you know something's coming and get caught up inexorably into that delicious anticipation.
The climactic scene was written so well I could visualize it perfectly in my mind. I honestly don't think seeing it in movie form would have improved it. In fact I think it would have diminished it, the writing was that tight and integral to experiencing the action. I happened to read this scene during my work lunch break and had to focus on calming down my adrenaline rush so I could get through the afternoon.
Aud has a special appreciation for nature, and her descriptions of the world around her both bring the reader deeply into the scene and in me, at least, sparked a serious appreciation for nature myself. I find myself paying more attention when I'm outside, to what I see, hear, smell, and feel. It's a beautiful feeling. I'm curious now to reread this book to see if Aud's nature descriptions increase after she meets and increasingly interacts with Julia.
I've never read a book where the 1st person was executed so well. It was clearly a very deliberate choice that brings as much to the matrix of the experience of this book as the rest of the writing. We get insight into Aud's evaluations of characters, her recognizing their perceptions of her and meeting their expectations to manipulate situations to her needs. We as the audience see all the moving parts through her eyes and feel powerful as a result, which is exactly how she positions herself. Love a competent character and woman.
I loved every moment of this book, even the rough ending. Cannot recommend Griffith enough.