Today for Top 5 Wednesday I'll be sharing five of my top books written by two authors.
Nightfall by Isaac Asimov and Robert Silverberg
Summary
On a planet with six suns, night is about to fall for the first time in two thousand years . . . 

The planet Kalgash is on the brink of chaos—but only a handful of people realize it. Kalgash knows only the perpetual light of day; for more than two millennia, some combination of its six suns has lit up the sky. But twilight is now gathering. Soon the suns will set all at one—and the terrifying splendor of Nightfall will call forth a madness that signals the end of civilization

Isaac Asimov's short story "Nightfall" first appeared in 1941. It has since become recognized as a classic, its author a legend. But the short story isn't the whole story. Now, Dr. Asimov has teamed with multiple Hugo and Nebula Award winner Robert Silverberg to explore and expand one of the most awe-inspiring concepts in the history of science fiction.
Review
This book was SO GOOD. The way the plot built up to the eclipse was done expertly. I was invested in the characters and story pretty much immediately. I adored the different approaches to the inevitability of the eclipse: not just astronomy, but psychology, archaeology, and media. My favorite part was the way the writing weaved those approaches together into a delicious, slowly growing tension to that moment of the eclipse itself. The tension broke after the eclipse, obviously, but it built again slightly in the aftermath to an engaging conclusion. At times, especially during and after the eclipse, the book had significant horror elements. The effects on a species of discovering that the universe is far more vast than they ever could have imagined was believable, terrifying, and thoroughly explored. Highly recommend.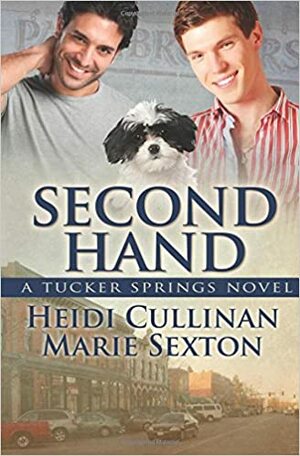 Second Hand by Heidi Cullinan and Marie Sexton
Summary
Paul Hannon flunked out of vet school. His fiancée left him. He can barely afford his rent, and he hates his house. About the only things he has left are a pantry full of his ex's kitchen gadgets and a lot of emotional baggage. He could really use a win—and that's when he meets El.
Pawnbroker El Rozal is a cynic. His own family's dysfunction has taught him that love and relationships lead to misery. Despite that belief, he keeps making up excuses to see Paul again. Paul, who doesn't seem to realize that he's talented and kind and worthy. Paul, who's not over his ex-fiancée and is probably straight anyway. Paul, who's so blind to El's growing attraction, even asking him out on dates doesn't seem to tip him off.
El may not do relationships, but something has to give. If he wants to keep Paul, he'll have to convince him he's worthy of love—and he'll have to admit that attachment might not be so bad after all.
Review
It's been many years since I read this book so I don't remember details, but I do remember it being cute and sexy and charming and that I loved it.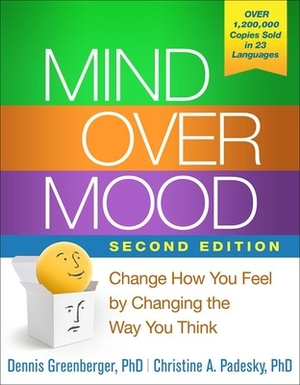 Mind Over Mood by Dennis Greenberger and Christine A. Padesky
Summary
Discover simple yet powerful steps you can take to overcome emotional distress–and feel happier, calmer, and more confident. This life-changing book has already helped more than 1,200,000 readers use cognitive-behavioral therapy–one of today's most effective forms of psychotherapy–to conquer depression, anxiety, panic attacks, anger, guilt, shame, low self-esteem, eating disorders, substance abuse, and relationship problems. Revised and expanded to reflect significant scientific developments of the past 20 years, the second edition contains numerous new features: expanded content on anxiety; chapters on setting personal goals and maintaining progress; happiness rating scales; gratitude journals; innovative exercises focused on mindfulness, acceptance, and forgiveness; 25 new worksheets; and much more. Mind Over Mood will help you: *Learn proven, powerful, practical strategies to transform your life.*Follow step-by-step plans to overcome depression, anxiety, anger, guilt, and shame.*Set doable personal goals and track your progress (you can photocopy the worksheets from the book or download and print additional copies).*Practice your new skills until they become second nature.
Review
Is it a cure-all? Of course not. But for me, it was life changing. It's extremely clear and useful on its own, but if you have the means it can be really helpful to work through this book with a therapist.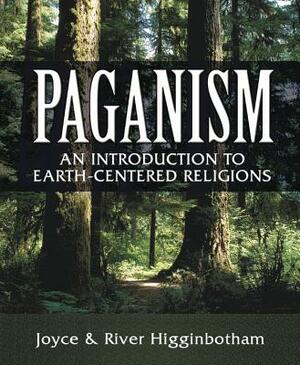 Paganism: An Introduction to Earth-Centered Religions by Joyce Higginbotham and River Higginbotham
Summary
A comprehensive guide to a growing religious movement.
If you want to study Paganism in more detail, this book is the place to start. Based on a course in Paganism that the authors have taught for more than a decade, it is full of exercises, meditations, and discussion questions for group or individual study.
This book presents the basic fundamentals of Paganism. It explores what Pagans are like; how the Pagan sacred year is arranged; what Pagans do in ritual; what magick is; and what Pagans believe about God, worship, human nature, and ethics.
Review
A thought-provoking exploration of spiritual beliefs, ethics, world views, etc. Includes fantastic reflective questions and activities for readers regardless of their religion or lack of. I appreciated the way the authors balanced the necessity of summarizing with the inclusion of other possibilities/exceptions.
Divine Your Dinner: Using Tarot as Your Guide to Magickal Meals: A Tarot Cookbook by Melinda Lee Holm and Courtney McBroom
Summary
Everything is made of energy, even food. Especially food. This tarot-cookbook mash-up brings together magick and 75+ recipes to transform everyday energy into something extraordinary.
Divine Your Dinner declares that there is no better, more tangible, or more fun way to tap into the energy of tarot than through the food we eat. Tarot specialist Melinda Lee Holm and recipe developer Courtney McBroom craft recipes focused on ingredients that align with the symbolism found in a traditional tarot deck.
Pull any card from your favorite deck to discover a recipe that corresponds with the card's themes. The Major Arcana cards offer recipes centered on magickal ingredients. The Minor Arcana cards are ruled by the elements: any card from the suit of swords, ruled by Air, will offer a poultry recipe to try; the suit of cups, ruled by Water, offers seafood recipes; the suit of coins, ruled by Earth, offers vegetable and grain-forward dishes; the suit of wands, ruled by Fire, brings meat dishes to your table.
Perfect for tarot lovers and spiritual newbies alike, Divine Your Dinner offers dishes that are both tasty and magickal. The Four of Swords points you toward Chicken Tortilla Soup, the Nine of Coins leads you to Smokey Eggplant and Quinoa, and The Magician offers a Butterfly Pea Flower Cinnamon Gimlet. With seventy-eight recipes that serve as an exciting form of meal planning and a new way to integrate elemental energy into your everyday life, this cookbook is a reminder that turning a good meal into a good time is the most natural thing on Earth.
Review
Aside from the assertion that frankincense essential oil is edible, this book is absolutely wonderful in both concept and execution.