She swept me into an embrace with all the warmth of the sun, all the tenderness of family, born out of blood or choice, it made no difference in that moment.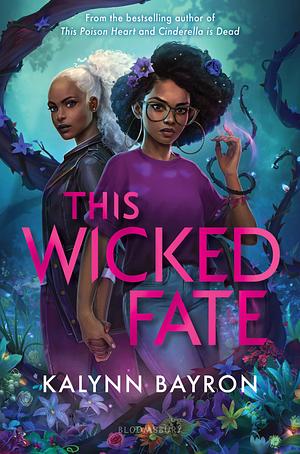 Summary
Briseis has one chance to save her mother, but she'll need to do the impossible: find the last fragment of the deadly Absyrtus Heart. If she is to locate the missing piece, she must turn to the blood relatives she's never known, learn about their secret powers, and take her place in their ancient lineage. Briseis is not the only one who wants the Heart, and her enemies will stop at nothing to fulfill their own ruthless plans. The fates tell of a truly dangerous journey, one that could end in more heartache, more death. Bolstered by the sisterhood of ancient magic, can Briseis harness her power to save the people she loves most?
Review
The exploratory vibe of the first book gave way to the epic journey in this one. Mythological stories and structures play a central part, which I loved aside from a few minor nitpicks (e.g. the demonization of Hades and surface-level consideration of who wrote Medusa's myth, both of which were just passing mentions).
I didn't love the romance between several-hundred-year-old Marie and 16-year-old Briseis, or the gods conveniently picking and choosing when to help based on unexplained "rules." However, since Marie's mentality seemed to still be that of a 17-year-old, and since the gods' finickiness is accurate to myth, neither negatively impacted my enjoyment of the book too much.
The author clearly did a lot of research on Hekate's myths and cult and used that information to create the living, complex tradition in this story. She also clearly did a ton of research on plants, which are infused throughout the plot via both mundane and magical means.
I fell deep into the fullness of the world, the families involved and theme of what makes a family, the myths and lore that changed and built over time to the main predicament of this book, and the hero's journey mirrored in the characters' paths. It was a wholly satisfying conclusion to the first book, and I devoured it in only about half a day.
Perfect for those who enjoyed Percy Jackson, the Montague Siblings series by Mackenzi Lee, or adventure books in general.