Top Ten Tuesday is currently hosted by Jana at That Artsy Reader Girl. This week's topic is Freebie, so I chose to do my top ten books on gardening or plants/herbs.
Herbs Demystified: A Scientist Explains How the Most Common Herbal Remedies Really Work by Holly Phaneuf
A fantastic book that summarizes the research on individual herbs down to the molecular level, what the research means or potentially implies, and includes appendices for chemistry and biology 101. While I do wish there was an updated edition since the original publication in 2005, as is it's still an essential reference for anyone who uses herbs. There need to be more books with such a dedication to providing not just thorough, clear, nuanced information but also methods for evaluating information.
Small-Space Container Gardens by Fern Richardson
A comprehensive starting guide for small container gardening. Includes everything from soil and plant types to maximizing space, attracting beneficial insects, privacy options, weather considerations, and co-planting design strategies.
Teeny Tiny Gardening by Emma Hardy
Wonderful ideas, tons of pictures, very easy-to-follow instructions. Perfect for both people who are intimidated by the idea of getting into gardening and people who already have green thumbs. I plan to implement many of the projects in this book.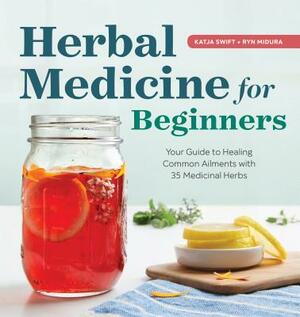 Herbal Medicine for Beginners by Katja Swift and Ryn Midura
A very well-organized guide for both beginners and seasoned herbalists. The authors make working with herbs seem accessible and beneficial but also fun. Proper cautionary notes are included.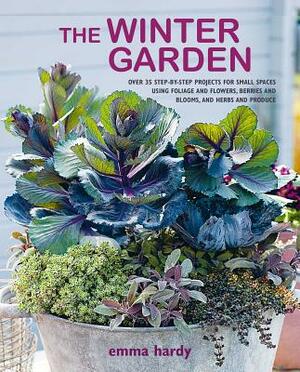 The Winter Garden by Emma Hardy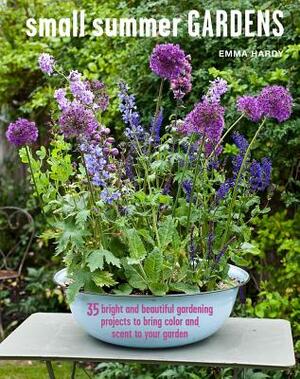 Small Summer Gardens by Emma Hardy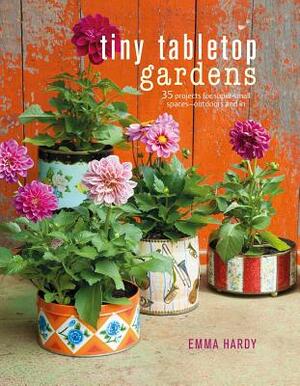 Tiny Tabletop Gardens by Emma Hardy
There are several Emma Hardy books on this list because her books are great guides that make gardening (both inside and outside) seem achievable regardless of time and space constraints. Plus her arrangements are pretty.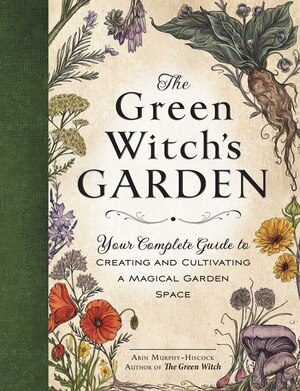 The Green Witch's Garden: Your Complete Guide to Creating and Cultivating a Magical Garden Space by Arin Murphy-Hiscock
A very good book outlining many strategies to incorporate gardening, both indoors and outdoors, small and large scale, into your magical practices. I always appreciate Murphy-Hiscock's emphasis on figuring out and doing what works for you, even if it doesn't necessarily follow common associations.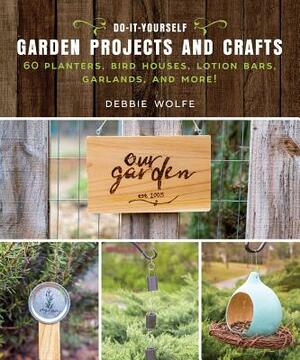 Do-It-Yourself Garden Projects and Crafts by Debbie Wolfe
This book has great projects using a wide variety of crafting techniques. There are a bunch I want to try.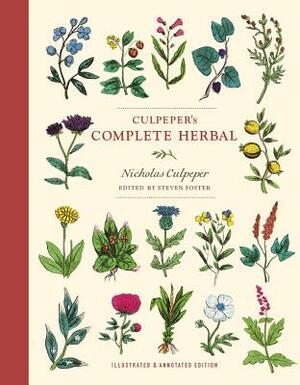 Culpeper's Complete Herbal: Illustrated and Annotated Edition by Steven Foster and Nicholas Culpeper
Not so good on practical herbal advice, but great for historical information or astrological associations (I can see fiction writers using this book as a reference). The modern annotations don't do a complete job of confirming or refuting Culpeper's recommendations.
However, I appreciated the introductory note about Culpeper being dedicated to bringing medicinal knowledge to the masses, as is solidified by passages throughout. I adored Culpeper's personality throughout his descriptions, between his insistence that the rich look out for the poor and his scathing rants about such things as common herbal naming conventions. I never thought an herbal dictionary would be so entertaining.
It's also a very pretty edition.